Salamanca is roughly 200 km to the Northwest of Madrid, and is readily accessible in a number of ways:
It is possible to fly directly to the airport of Salamanca "Matacán". There are daily flights to Barcelona International Airport.
The number of airports with connections to Salamanca will grow within the near future.
Another option is flying to Madrid-Barajas International Airport in Madrid, and then reach Salamanca by bus or train.
It is also possible flying to Valladolid International Airport, and then reach Salamanca by bus or train.
The closest international airports to Salamanca are shown in the graphic below: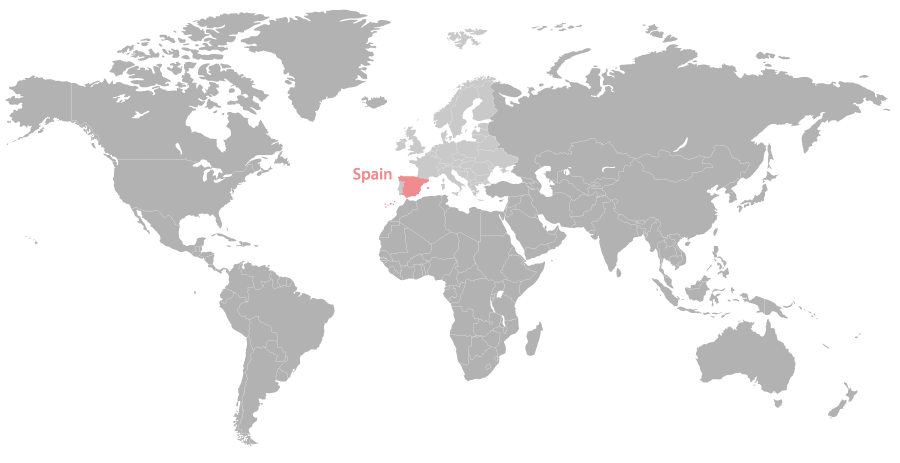 The easiest way to get Salamanca is via Madrid-Barajas International Airport:
MADRID - SALAMANCA
Madrid-Barajas international airport is the fourth in Europe in numbers of flights and passengers. There is a direct bus facility from the Madrid-Barajas airport (terminal 1) to Salamanca (www.avanzabus.com) that includes free Wi-Fi service. The ticket can also be bought in this web site.
A new high-speed train (up to 240 km/h) connects Madrid and Salamanca in 1h36'. More info: http://www.renfe.com
Moreover, Salamanca has a regular bus service (every 30 minutes) and train services available (5 to 8 trains per day) to and from Madrid. The journey between Madrid and Salamanca takes about 2 hours. There is also a motorway between Madrid and Salamanca. More info: http://www.avanzabus.com
VALLADOLID - SALAMANCA
Salamanca is 115 Km southeast of Valladolid and there is a bus service from the airport to the city centre. Regular bus and train services are available from Valladolid (city centre) to Salamanca. The journey (via motorway) between Valladolid and Salamanca takes 1.05 hours.
OTHER CONNECTIONS
Salamanca is connected to Portugal, Valladolid and Madrid via motorway. It is connected via motorway to the south of Spain (i.e. Sevilla) and the north (i.e. León, Gijón and Oviedo). There are also regular direct trains between Salamanca and the major cities of Portugal, such us Lisbon or Porto, and we are also well connected with several French Cities.