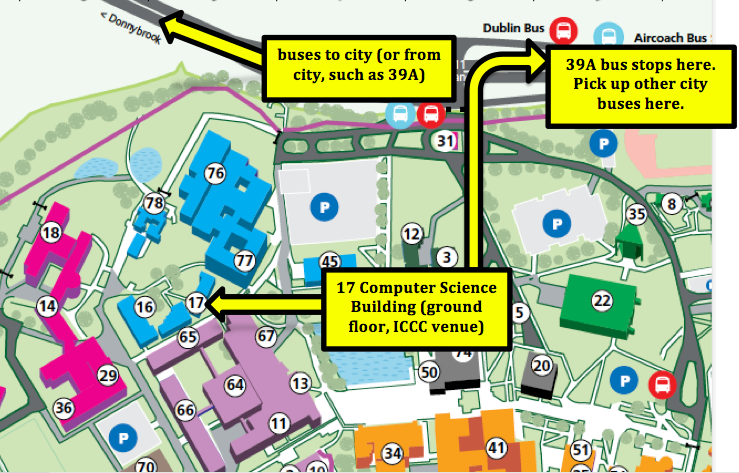 Getting to UCD:  From the city centre, attendees are advised to get one of the following buses: 2, 3, 11, 39A, 46A (note: the latter has a stop outside the campus, but the bus does not terminate at the campus).
For more details on getting to UCD, please visit the official UCD transportation page.
Airport Transportation:  If you are staying on or near campus, you might consider availing of the Aircoach bus service from the airport, which stops near UCD (see here for more information).