The 2012 ICCC event will be held in Dublin city, Ireland, from May 30 to June 1 inclusive.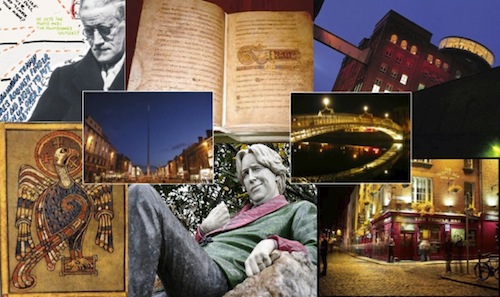 Dublin (or Baile Átha Cliath in Irish) is a UNESCO City of Literature and is the designated  European  City of Science for 2012. Dublin is a city where writers and scientists have a tradition of exchanging ideas and viewpoints in a convivial setting, as when physicist Erwin Schrödinger  held forth on the subject of wave mechanics to the regulars at McDaid's pub.
The conference will be held at University College Dublin, or UCD, the alma mater of the author James Joyce, the humorist Flann O'Brien (whose anarchic wit found a whole new audience via the TV show Lost), and a host of other noted creators.
Dublin is a modern city with a rich Viking heritage. It is a city with much to offer – both old and new – that will be of interest to the creativity-minded visitor. So come to ICCC'2012 and perhaps sink a pint of plain (aka the black stuff), or go on a literary pub crawl, check out a play at one of Dublin's famous theatres (Orson Welles developed his craft at the Gate), take a stroll in St. Stephen's Green, stop for a coffee at Bewley's Oriental Café (and stay for a lunchtime one-act play), visit the Writer's Museum, go see the world-famous Book of Kells at Trinity College, or enjoy any number of other creative activities. Fans of Joyce's Ulysses may want to recreate the famous day in the life of Leopold Bloom, or just sample Bloom's favorite lunch – a gorgonzola sandwich and a glass of burgundy – at Davy Byrne's pub off Grafton Street.
This is just a sample of the kinds of things you can do in Dublin.  Please check back here for updates on the specific creative/social events we shall be organizing at ICCC-2012 in Dublin!